We have two different accomodations.
1 nice cottage with 5 beds and 1 appartement in the lower part of our house with 4 beds.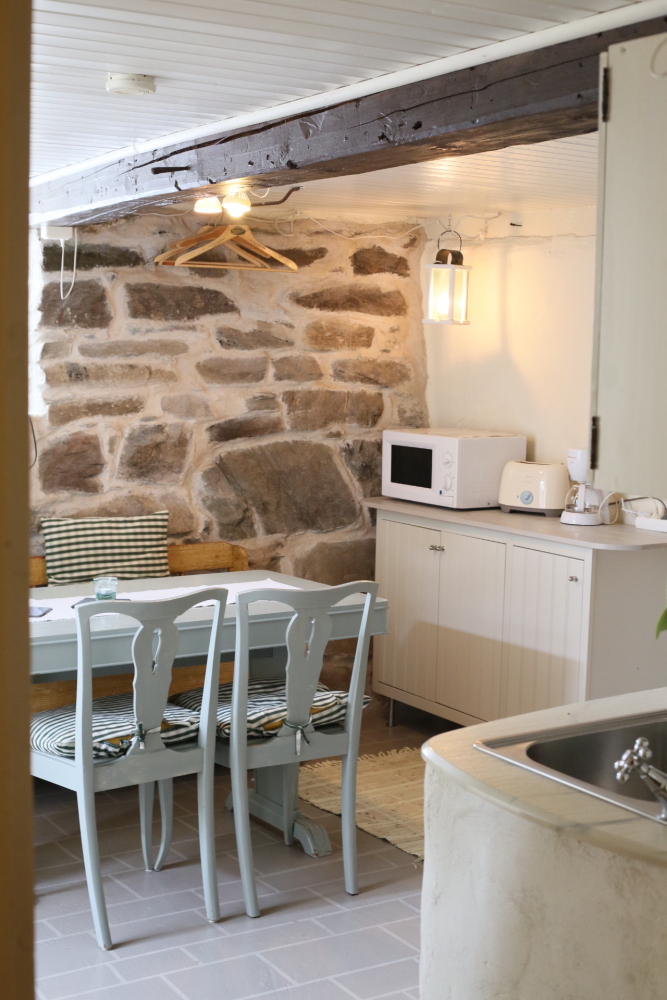 The appartment is situated in the hostfamilys house on basement level, withits own entrance. It has beautiful walls made of natural stones and a small cosy heating stove to light a fire in. The apartment is approx. 22 m2.Height to ceiling 2m. The mainroom has a small kitchen with warm and cold water, electrical stove with 2 heating spots, fridge and a microwaveoven. The toilet in connection with the kitchen, has wc, shower and a washingmachine.
The bedroom has 4 beds,(2 singlebeds 90 cm and one two-stored bed 80 cm). You have a small gardenplace with furniture. The apartment is to be considered for selfcatering, but its possible to rent it with bed and breakfast. It should be agreed when booking. See prices for bedlinen and breakfast under the link ´Prices´.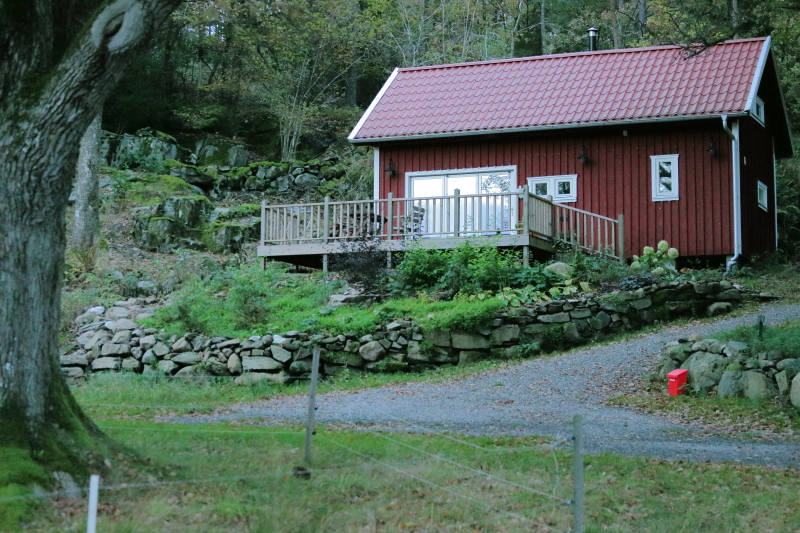 The cottage has 2 beds in a separate room and 1 lofts with 3 beds. Walls out of wood painted white and woodenfloors. Fully equipped with refridgerator, freezer, stove o microwaveoven. Toilet with shower. Internet. There is also a nice stove to light a fire in.
Both accomodations is equipped with:
*kitchenequippment
*kitchentowel
*toiletpaper
*washing up-liquid
*barbequegrill
You also can add towels, bedlinen and breakfast. Link: Prices.